Implantable Collamer Lenses (ICLs)
EVO Visian ICL (Implantable Collamer or Implantable Contact Lens) is a newer option for people looking to break free from glasses or contact lenses.
Meet our Refractive Surgeon
Dr. Kevin Nusz is a highly skilled refractive surgeon with years of experience in helping patients achieve clearer vision through advanced surgical techniques. He is committed to providing personalized care to each of his patients, using the latest technology and techniques to deliver exceptional results.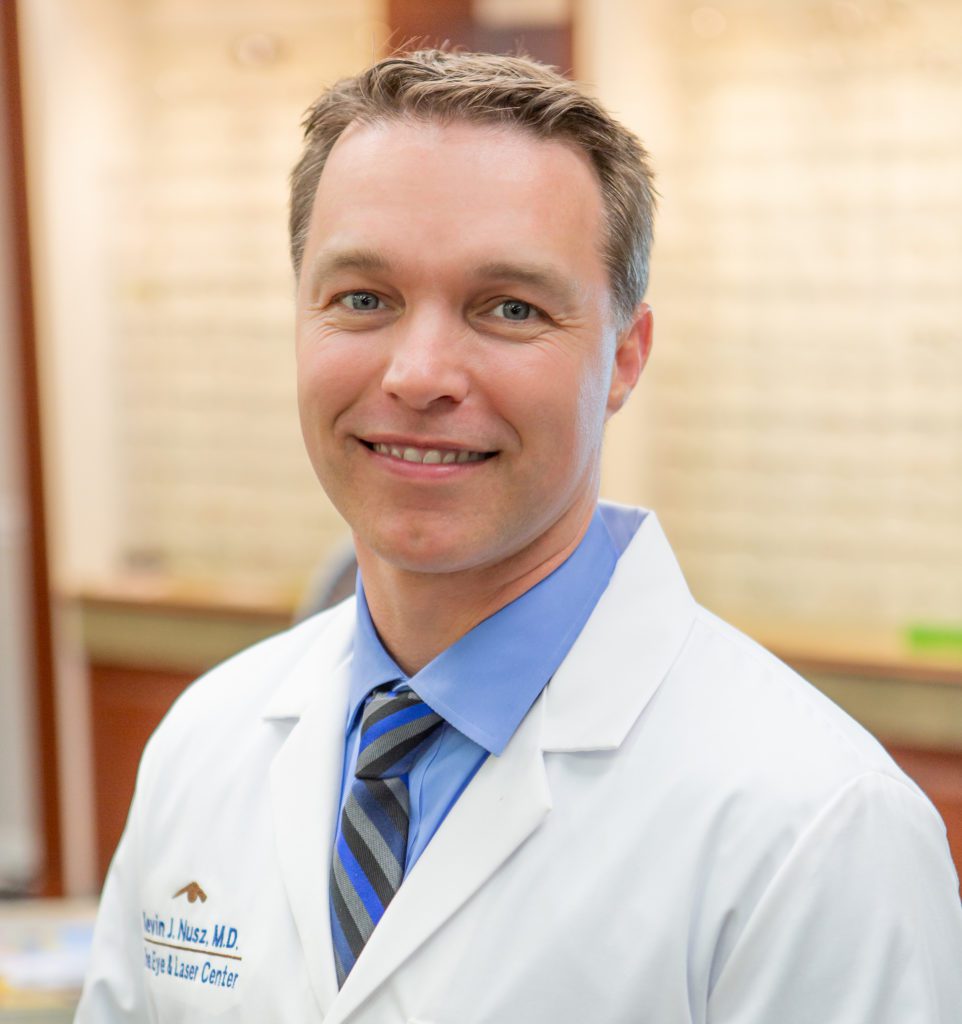 Since having ICL, I can start my day without having to look for my glasses.
I had ICL because I was tired of wearing contact lenses. I'm now able to get out of bed and go without having to worry about putting in contacts or trying to find my glasses. It takes me less time to get ready in the morning. To anyone on the edge about having the procedure, do it! You'll wish you would have done it sooner.
Visual freedom is the freedom to no longer wearing contacts or glasses
The EVO lens is different from other vision correction options (like LASIK and PRK). The EVO ICL lens is implanted in the eye and does not involve removing corneal tissue. EVO ICL works in harmony with the natural eye while delivering sharp, clear vision, excellent night vision, and UV protection. Also, the EVO ICL lens does not contribute to dry eye syndrome.
As a globally tested and trusted procedure that is now available in the U.S., EVO ICL provides clear vision and, if desired, is removable by a doctor for added peace of mind. Over one million EVO ICL lenses have already been implanted by doctors worldwide and 99.4% of EVO ICL patients in a survey have stated they would have the procedure again.
The EVO ICL lens is slightly smaller than a typical contact lens and is implanted behind the iris (colored part of the eye) and the natural lens for vision correction. The EVO Visian ICL procedure is a 20–30-minute outpatient procedure for both eyes.
We are excited to offer these procedures to provide visual freedom from glasses or contacts. You can contact our office at 803-289-4207 to schedule a consultation.